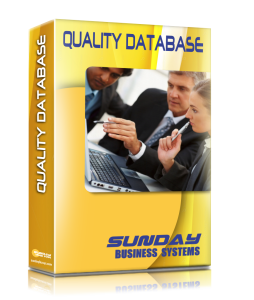 The Nonconformance Module is a simple and effective tool to comply with quality management standards.
Manage Nonconformances

Track non-conforming product
Assign defect codes and cost
Document disposition (Scrap, rework, use as is)
Perform Failure Analysis

Analyze defects for continual improvement
Analyze and report on

defect trends
defect cost, cost of poor quality
The Nonconformance module is available in both the SBS Q-Med Database and the SBS Quality Database.
The Q-Med Database is ideal for FDA regulated industries (Medical Device, Pharmaceuticals)
The Quality Database is designed for Manufacturing, Aerospace, Service and other industries.