If you have the full version of Microsoft Access, you may use the spell checker to correct any spelling errors on data that is entered.

The spell checker is normally located on the Home menu ribbon.  Simply place the cursor in the field you want to spell check and click on the spell check icon.
For a full set of instructions click here.

If the spell checker icon is hiding, you can expose it by adding it to your Quick Access Tool Bar.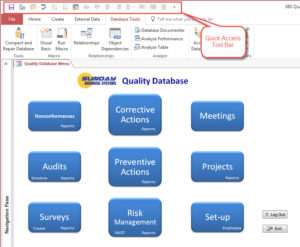 Click on the Quick Access Tool Bar control box then
Click on More Commands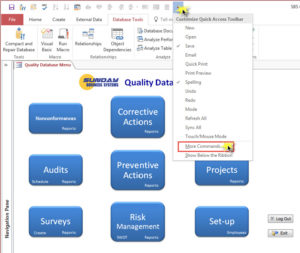 Set Choose commands from: Popular Commands
Click on Spelling
Click Add>> (to add icon to the toolbar)
Click OK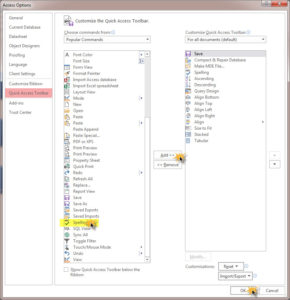 Now you can begin spell checking the records displayed in the form.
Select or Put the cursor in the field you want to check
Click on the Spell Check Icon in the Quick Access Toolbar
Correct any spelling errors detected